In today's fast-paced digital age, staying connected is more crucial than ever. One of the significant players making waves in the mobile network space in the Philippines is DITO. While many are enticed by its promises of better connectivity and unique offers, the registration process might seem like a daunting task to some. Fret not, as this guide delves deep into the DITO SIM registration journey, providing clarity and simplifying complexities.
Initiating Your DITO Journey: Registration Platforms
When setting out to become part of the DITO network, one has multiple avenues to kickstart their registration process. The most direct pathway is through their primary website via the link https://register.dito.ph. This portal is designed to be user-friendly, ensuring that even those less technologically inclined can easily navigate.
The DITO mobile app offers an equally streamlined experience for those who prefer mobile applications to websites. Upon launching the app, users can quickly locate the 'SIM Registration' banner. This accessibility reflects DITO's commitment to user-centric design, making it as effortless as possible for customers to join their network.
The registration process can be boiled down to three essential steps:
First, users must fill out an online form detailing their personal information accurately. Accuracy is emphasized here because this information forms the foundation of your association with DITO.
Next, there's the step of uploading a legitimate identification document. It is a verification step to ensure the user's authenticity.
Finally, a mobile number verification wraps up the process.
Each of these steps, while appearing simple, is backed by robust technology ensuring data safety and security, showcasing DITO's forward-thinking approach.
Eligibility Criteria and Documentation: Demystified
DITO's inclusivity shines through its wide eligibility net, welcoming all—from individual users to businesses and foreign nationals.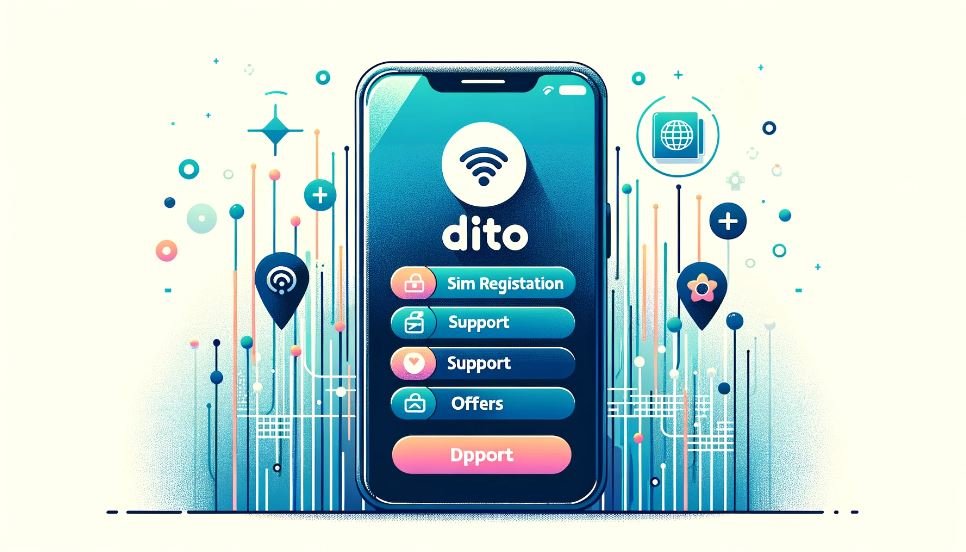 Individual Users:
Every individual, whether a resident or a foreign national residing in the Philippines, intending to use DITO's services must register. The documentation required for this is pretty straightforward:
Essential personal details, which include one's full name, date of birth, gender, and current residential address, form the basis of registration.
Alongside these details, one needs to provide valid identification. The accepted forms of ID range from Passports and Philsys IDs to SSS IDs, Driver's Licenses, and a few more. Each ID is a testament to the user's authenticity, ensuring that the network remains free of fraudulent activities.
Minor Users:
In the age of digital natives, it's no surprise that even minors wish to have mobile connections. However, DITO has laid out a slightly different process for this demographic. The registration for a minor's SIM card is done under the name of the parent or legal guardian. This adult oversight ensures the minor's digital safety. As for the documentation, the parent or guardian must present their government-issued ID and a declaration of consent for the minor's registration.
Business Entities:
DITO's expansive vision includes not just individual users but also business entities. To ensure the legitimacy of their operations, these entities must provide documentation such as the SEC/DTI Certificate of Registration. Additionally, a Board Resolution or a Special Power of Attorney is required, underscoring the entity's decision to partner with DITO for communication needs.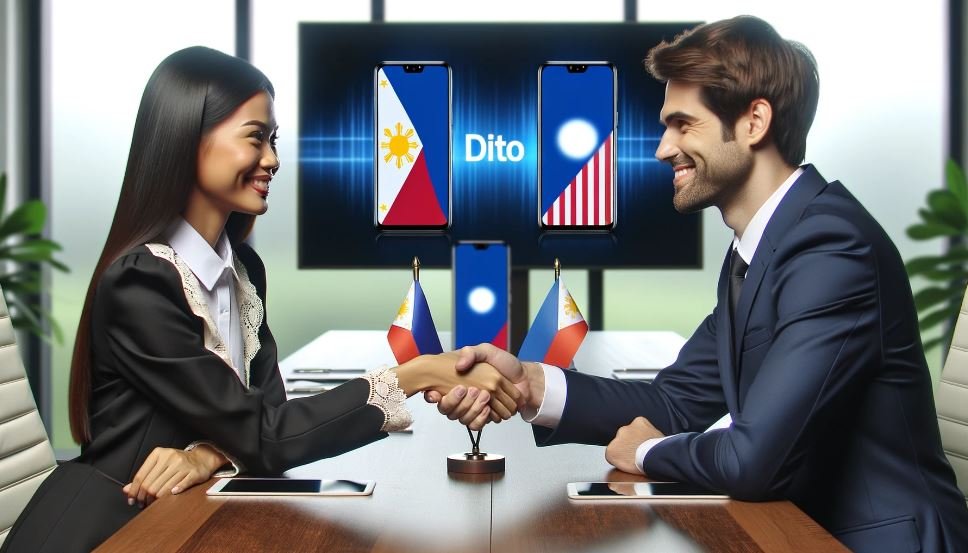 Foreign Nationals:
As a hub of tourism and business opportunities, the Philippines sees a steady influx of foreign nationals. Catering to this demographic, DITO has provisions for their registration too. A foreign national needs to provide their passport and proof of their residential address in the Philippines. There may be more documentation requirements depending on the visa type. Still, DITO ensures that this process remains hassle-free.
Extra Perks and Safeguards
While the primary motive behind registration is connectivity, DITO goes the extra mile by offering perks to its users. Early bird registrations completed before April 26, 2023, are rewarded with a 2GB data bonus. This gesture not only incentivizes the registration process but also showcases DITO's commitment to offering value to its customers from day one.
However, with digital perks come digital threats. It's an age where data is the new gold, making it a prime target for malicious entities. Recognizing this, DITO emphasizes the importance of digital vigilance. Users are reminded to refrain from clicking links from unknown or unverified sources. Such caution can be the thin line between a secure digital experience and a compromised one.
A Robust Support System
No matter how flawless it seems, any service is complete with a robust support system. Recognizing the diverse challenges users might face, from registration hitches to concerns about potential scams, DITO has invested heavily in its support infrastructure.
Users can reach out to DITO through multiple channels. For those who prefer written communication, email is an option. DITO's official social media channels and the live chat feature on the DITO app are available for others more inclined towards real-time resolutions. This multi-pronged approach ensures that users always have a route to seek help, making their DITO experience as seamless as possible.
Conclusion
Navigating the DITO SIM registration process, with its various facets, might seem daunting at first glance. However, the journey becomes straightforward and rewarding with guides like these and DITO's commitment to user satisfaction. Whether you're an individual looking for better connectivity, a business aiming for reliable communication channels, or a foreign national trying to stay connected in the Philippines, DITO's doors are wide open, with the promise of quality service and unmatched support. So, make an informed choice, register, and step into the future of connectivity with DITO!
Also, Read A Guide to Bellsouth Email Login under AT&T.
FAQs
Where can I begin my DITO SIM registration?
You can start your DITO SIM registration through their official website at https://register.dito.ph. Additionally, for those who prefer mobile platforms, the DITO app provides an easy-to-find 'SIM Registration' banner to guide you through the process.
What details are required for individual users during registration?
Users must provide their full name, date of birth, gender, and current residential address. A valid identification document, such as a Passport, Philsys ID, SSS ID, or Driver's License, among others, is essential.
How can minors register for a DITO SIM card?
For minors, the registration process is overseen by their parent or legal guardian. The SIM card will be registered under the adult's name, and they must present their government-issued ID along with a declaration of consent for the minor's registration.
What are the requirements for business entities registering with DITO?
Business entities must provide specific documentation, including the SEC/DTI Certificate of Registration. They'll also need to present either a Board Resolution or a Special Power of Attorney showcasing the entity's intent to join the DITO network.
I'm a foreign national. How do I register?
Foreign nationals must submit their passport and proof of their residential address in the Philippines. Depending on their visa status, additional documentation might be required.
Are there any perks for registering early with DITO?
Yes, DITO values early adopters. Suppose you complete your registration before April 26, 2023. In that case, you'll be rewarded with a bonus of 2GB of data and a registration certificate.
I received a registration link from an unknown sender. Should I click it?
Not. DITO emphasizes digital security. It's crucial to avoid clicking on links from unfamiliar sources to protect your data. Only use official channels for registration to ensure your digital safety.
I'm facing issues during the registration process. How can I seek assistance?
DITO offers a comprehensive support system. You can contact them via email, their official social media channels, or initiate a live chat session on the DITO app for real-time assistance.
Are there any fees associated with the registration process?
This guide does not mention any fees associated with the registration process. However, for specific details about payments or any other charges, it's advisable to consult DITO's official website or support channels.
dito sim registration linkCan I change my details after completing the registration?
While the initial registration process emphasizes accuracy, unforeseen situations might require changes. For any modifications post-registration, contacting DITO's support team for guidance is best.