Introduction
In recent years, the culinary world has been buzzing with innovation, with fusion foods taking center stage. But what happens when creativity meets controversy? The Third Culture Bakery lawsuit serves as a quintessential example. At its heart lies the mochi muffin—a delightful merge of Japanese and Western muffins. But who can genuinely lay claim to this delectable creation? Let's unravel the complexities surrounding this heated debate.
The Birth of the Mochi Muffin Controversy
Established in 2016, Third Culture Bakery burst onto the culinary scene with its unique offering—the mochi muffin. In their narrative, they were the pioneers of this trendsetting treat, and by 2018, they had secured a trademark to safeguard their innovative culinary brainchild. With this legal backing, the bakery started sending cease-and-desist letters to fellow establishments selling under the same name, setting the stage for a more significant legal skirmish.
But what's genuinely at stake here? Is it just about a muffin or the broader implications of claiming ownership over fusion foods drawn from deep-rooted cultural traditions? It brings us to the crux: the blurred lines between culinary innovation and intellectual property boundaries.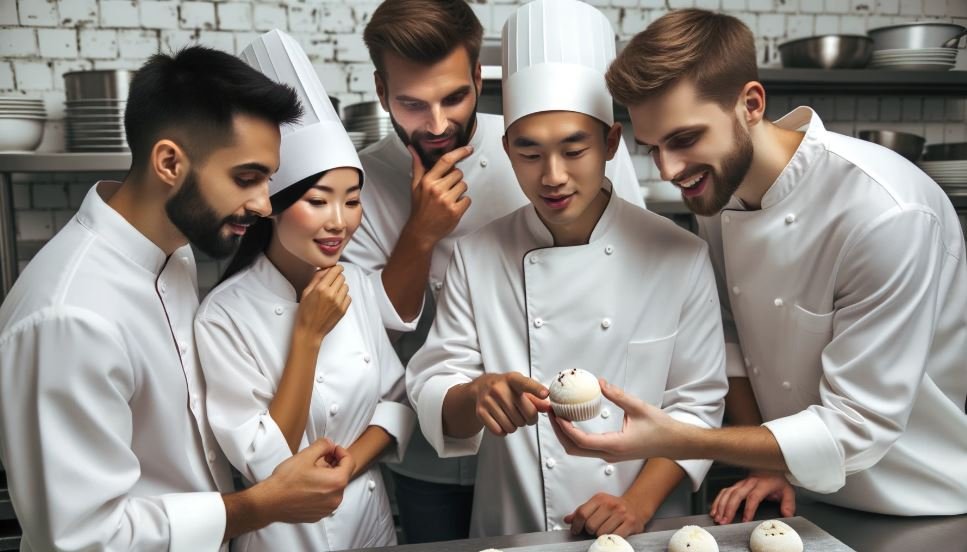 The Intellectual Property Impasse
Intellectual property rights are vital in promoting creativity, ensuring inventors and creators are rewarded for their efforts. But when applied to food, things get a tad more complicated. Food, after all, is a shared cultural heritage, evolving continuously as it traverses borders and generations.
The Third Culture Bakery's aggressive pursuit of their claimed rights has sparked a contentious debate. By asserting exclusive rights to the mochi muffin, are they championing their innovative prowess or stifling the essence of culinary evolution? And where does one draw the line?
Darker Allegations
While the legal wrangling over the mochi muffin is intriguing, allegations of racial discrimination within Third Culture Bakery's walls have added a more sinister dimension to the narrative. Reports suggest that employees of color have been treated unequally, from being overlooked for promotions to enduring derogatory remarks. If these allegations hold, they underscore a troubling irony: a bakery that prides itself on cultural fusion may fail to foster a culture of inclusivity and respect internally.
Shared Heritage or Sole Ownership
At the heart of the Third Culture Bakery lawsuit lies a more profound, philosophical question: can one genuinely own a recipe, especially one that is a product of merged culinary traditions? This question has been introduced previously. For ages, culinary mavens have grappled with owning a dish or a flavor.
The petition urging consumers to boycott Third Culture Bakery reflects broader sentiment. Many view the bakery's actions as an overreach, an attempt to claim a monopoly over a shared gastronomic gem. It raises an essential point: how can one stake an exclusive claim over a dish in our globalized world, where recipes are shared and modified freely?
The Counter-Narrative
Bakery XYZ and its legal representation present a contrasting narrative amid debates. They assert that Third Culture Bakery is the natural imitator, copying and capitalizing on the originality of others. They paint a picture of an establishment that, under the guise of innovation, has undercut genuine creators, leading them to significant revenue losses.
This angle sheds light on another facet of the culinary industry: the need to protect genuine innovators from being overshadowed by more prominent, potentially predatory players. If Bakery XYZ's allegations are proven, it raises concerns about the survival of small-scale, authentic culinary ventures in a landscape dominated by influential establishments.
Trade Secrets
As the lawsuit evolves, a crucial component emerges—trade secrets. The legal framework surrounding trade secrets is evident in many industries, but when applied to the culinary world, it enters murky waters. Can techniques, flavors, and culinary concepts be nestled within the protective walls of trade secret laws?
The court's impending decision on this matter could have rippling effects. It will determine the worth of familial recipes and cultural traditions in contemporary business models and potentially reshape competitive dynamics within the culinary sector.
Conclusion
The Third Culture Bakery lawsuit is more than a battle over a muffin. It is a testament to the intricacies of modern culinary innovation, cultural fusion, and the legalities that bind them. As we await the court's verdict, this lawsuit serves as food for thought, compelling us to contemplate the delicate balance between creativity, tradition, and the law. In a rapidly globalizing world, it's crucial to ensure that while culinary horizons expand, they do so with respect for the shared heritage that makes such innovations possible in the first place.
Also, Read The Joyful Delight of Nothing Bundt Cakes.
FAQs
What is the Third Culture Bakery lawsuit about?
The lawsuit revolves around the mochi muffin, a fusion food item. Third Culture Bakery, which claims to have pioneered this treat, sought legal protection over its unique recipe after securing a trademark in 2018. They've since taken legal action against other businesses producing and selling mochi muffins.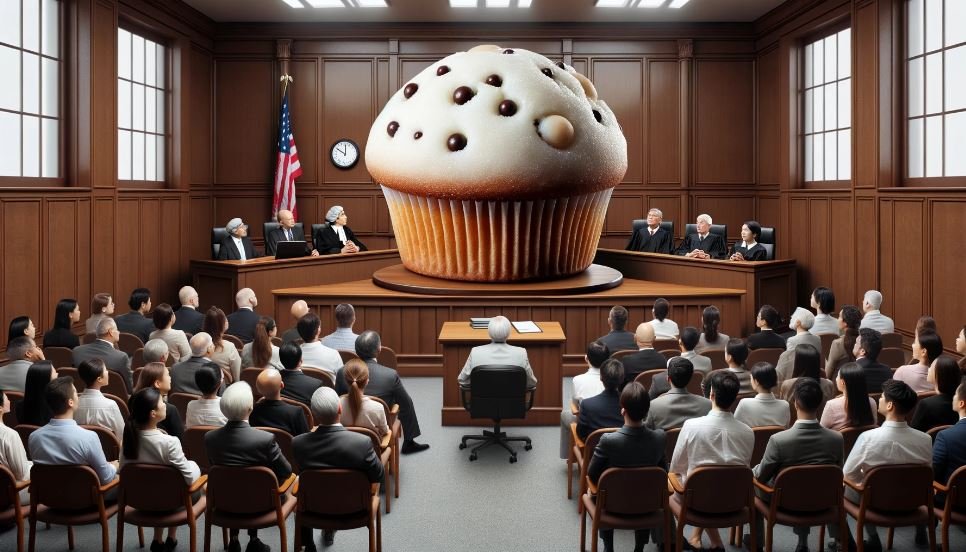 What are the intellectual property concerns in this case?
The case raises questions about the boundaries of culinary innovation and intellectual property. While Third Culture Bakery claims exclusive rights to the mochi muffin, critics argue that food, a shared cultural heritage, should remain open to adaptation and innovation without strict ownership boundaries.
Have there been allegations of misconduct against Third Culture Bakery?
Yes, besides the intellectual property battle, there are allegations of racial discrimination within the bakery. Some employees of color allege unequal treatment, from missed promotions to derogatory comments.
Why is there a call for a boycott against Third Culture Bakery?
A section of the public views the bakery's lawsuit as an overreach, trying to monopolize a shared culinary creation. A petition has been initiated urging consumers to boycott the bakery, reflecting broader sentiment against the alleged monopolization of shared culinary treasures.
How does Bakery XYZ fit into the narrative?
Bakery XYZ and its legal team allege that Third Culture Bakery has unfairly copied and profited from its innovations. They suggest Third Culture Bakery's actions could deter budding businesses from venturing into unique culinary experiences, leading to significant revenue losses for genuine innovators.
What implications does the lawsuit have for trade secrets in the culinary world?
The lawsuit raises the issue of whether culinary concepts and practices can be classified as protectable trade secrets. Depending on the court's decision, this could reshape the dynamics within the culinary world and assess the value of familial and cultural traditions in business.
How significant is this lawsuit in the broader culinary context?
This case serves as a touchpoint for culinary arts, intellectual property rights, and cultural fusion discussions. It prompts questions about the essence of culinary evolution and the legal boundaries that might limit or nurture it. The outcome could influence future culinary innovations and the concept of recipe ownership in our globalized world.
What's the takeaway for culinary enthusiasts?
The Third Culture Bakery lawsuit underscores the complexities in modern culinary arts, especially when merging traditions. As consumers, understanding these dynamics can offer a more informed perspective when choosing and supporting culinary ventures.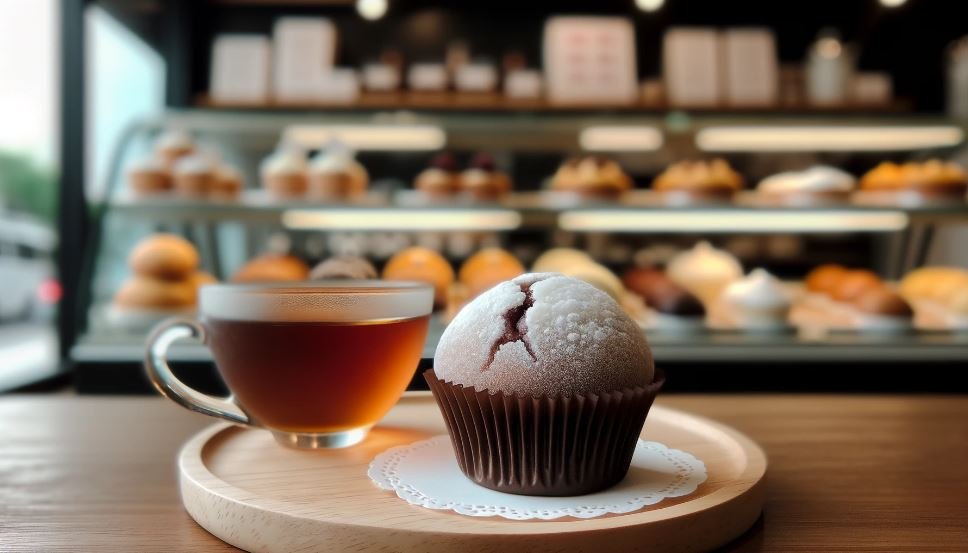 How might the lawsuit affect small-scale culinary ventures?
Depending on the outcome, the lawsuit could either protect small ventures by preventing larger entities from copying their innovations or hinder them if broad intellectual property rights are granted to general culinary concepts, making creation more legally challenging.
When can we expect a verdict on the lawsuit?
The timeline for legal cases can vary widely based on complexities, evidence, and other factors. As this case touches upon multiple nuanced issues, it's hard to pinpoint an exact date, but it's one that the culinary world is watching closely.