A Brief Introduction
When you think of George Foreman, what usually springs to mind is the vision of a towering boxer with powerful punches or perhaps the entrepreneur behind a successful grilling machine. Yet, in a twist that few saw coming, Foreman stepped into the world of home warranties, standing firmly with Choice Home Warranty (CHW). This article delves deep into the intricacies of this partnership, exploring its foundation, public reception, and future implications.
Setting The Stage: Foreman's Professional Journey
George Foreman's professional journey is as impressive as it is diverse. Foreman has demonstrated a knack for excellence in various fields, from conquering the boxing ring to venturing into the culinary world with his renowned grills. His reputation is a blend of quality, reliability, and trustworthiness, which have garnered him worldwide respect. Thus, when such a figure endorses a brand, it's evident that the association isn't a mere marketing gimmick; it carries weight and substance.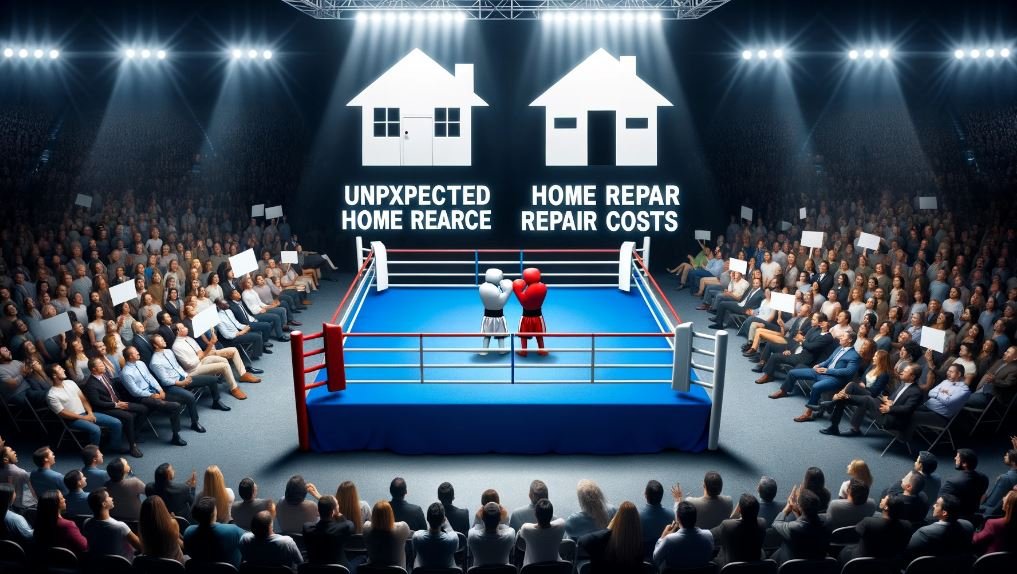 Discovering CHW
While many celebrity endorsements are transactional – a mere exchange of services for financial gain – Foreman's association with CHW stands out as authentic and grounded. Foreman's connection to the brand makes this alliance particularly intriguing. Having encountered unexpected home and appliance repair costs, Foreman understands the importance of a trustworthy home warranty provider. This realization prompted him not just to become a CHW spokesperson but also a policyholder. This genuine affiliation brings a unique authenticity to his endorsement, making it relatable to homeowners everywhere.
Campaign Highlights
George Foreman's face has graced numerous advertising campaigns for CHW, spanning various platforms from television and radio to online and print. The TV spot titled 'Sucker Punched' deserves special mention. Through this advertisement, Foreman effectively conveys CHW's solid guarantee to homeowners about replacing or repairing covered home systems and appliances. But the beauty of this campaign continues beyond the visuals and the messaging. It's the underlying theme that resonates deeply. By drawing parallels between the unpredictability of a boxing match and unforeseen home repair costs, the campaign underscores the relief CHW provides, ensuring that homeowners aren't left stranded or financially drained.
Family Matters
Another distinguishing feature of Foreman's endorsement is the involvement of his family. It isn't just about one individual's experience; it's a family's testimony. With members like his wife, Mary Joan, son George "Red" Foreman V, and daughter Natalie Foreman, participating in the campaigns, the message becomes even more impactful. Their collective presence amplifies the narrative that CHW isn't just another service provider; it's a brand that families can rely on.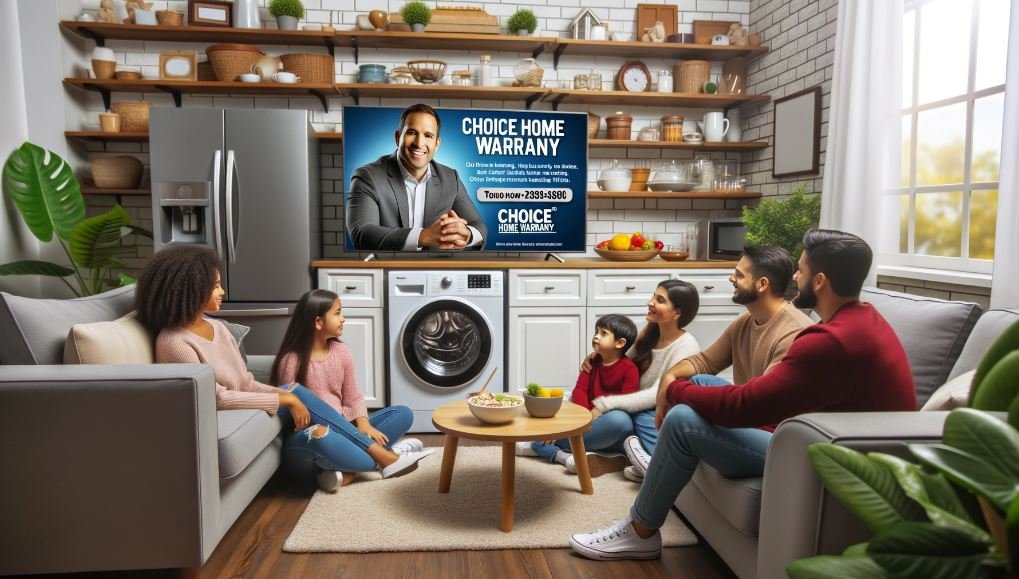 Public Perception and Impact
Endorsements, especially from celebrities, often grab public attention. However, the objective measure of success is the impact it creates. In this case, Foreman's association with CHW has captured eyeballs and elevated the brand's image. Given Foreman's vast fan following and the trust he commands, his endorsement is a seal of approval for many. For a sector like home warranty, where trust and reliability are paramount, this alliance has considerably boosted CHW's credibility, making it a preferred choice for many homeowners.
Long-term Aspirations
Endorsements can be fleeting, but Victor Mandalawi, the Founder and President of CHW, envisions a lasting partnership with Foreman. It isn't just about leveraging the boxer's fame for short-term gains. It's about building a legacy where quality service and a trustworthy endorsement ensure homeowners peace of mind for years.
Concluding Thoughts
The alliance between George Foreman and Choice Home Warranty isn't just a business collaboration but a testament to genuine experiences' power. Through this partnership, potential customers don't just see a celebrity promoting a brand. They witness a homeowner, a family man, advocating for a service he genuinely believes in. This authentic union stands out in a world filled with scripted endorsements, reminding us of the importance of trust, reliability, and genuine human connection in making decisions that impact our homes and lives.
Also, Read What Are the Main Spartan Capital Securities Complaints?
FAQs
Why did George Foreman choose to endorse Choice Home Warranty (CHW)?
Foreman's endorsement of CHW is more than merely promotional. His decision stemmed from personal experiences with unexpected home and appliance repair costs. Recognizing the value of a reliable home warranty provider, he endorsed CHW and became a policyholder, reinforcing the authenticity of his endorsement.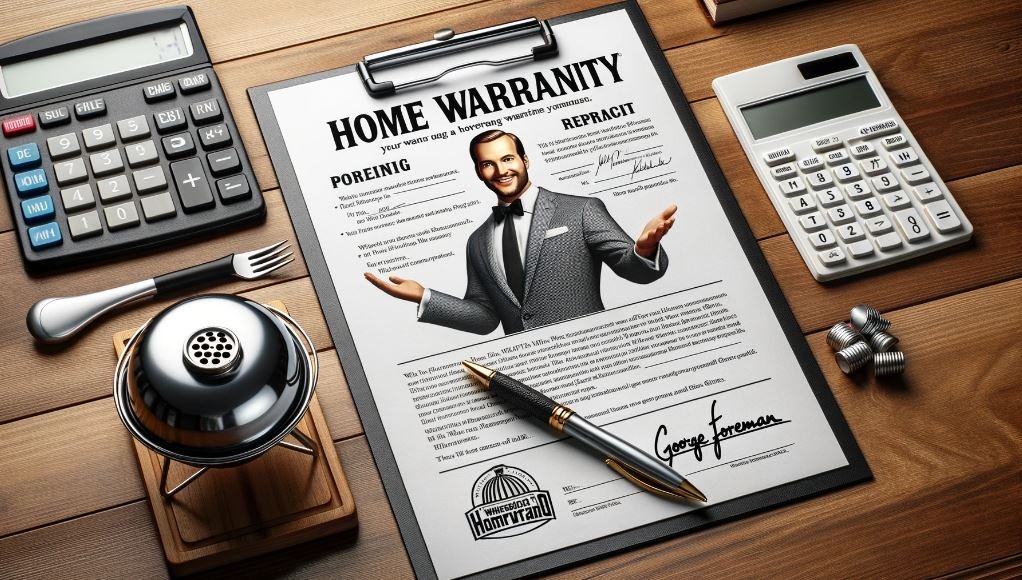 How does Foreman's endorsement differ from typical celebrity endorsements?
Unlike many celebrity endorsements, which can be purely transactional, Foreman's association with CHW is genuine. He and his family are actual policyholders, making this endorsement an honest recommendation based on personal experience.
Which advertising campaigns feature George Foreman promoting CHW?
Foreman has appeared in several advertising campaigns for CHW across different media platforms. A standout campaign is the TV spot titled 'Sucker Punched,' where he emphasizes CHW's guarantee to homeowners.
Is Foreman's family also involved in the CHW endorsement?
Yes, George Foreman's endorsement is a family affair. His wife, Mary Joan, son George "Red" Foreman V, and daughter Natalie Foreman have participated in CHW advertising campaigns, highlighting their collective trust in the service.
How does Foreman's endorsement align with CHW's brand values?
Foreman's reputation for quality and reliability in boxing and his entrepreneurial ventures mirrors CHW's brand promise of delivering dependable service. His endorsement, therefore, is a strategic alignment, enhancing CHW's credibility.
What has been the public's reaction to this partnership?
The endorsement has garnered significant interest. Given Foreman's wide respect and recognition, his association with CHW has positively influenced the brand's image, potentially increasing its customer base.
Is this endorsement a short-term strategy or part of a long-term collaboration?
Victor Mandalawi, CHW's Founder and President, has expressed enthusiasm for a long-term partnership with Foreman. The aim is not just short-term visibility but building a lasting bond to promote CHW's values and offerings.
What makes Foreman an ideal spokesperson for a home warranty company?
Foreman's established reputation for quality, reliability, and trustworthiness, combined with his genuine connection with the brand, makes him an ideal spokesperson. His persona resonates with CHW's promise of quality service, emphasizing its customer commitment.